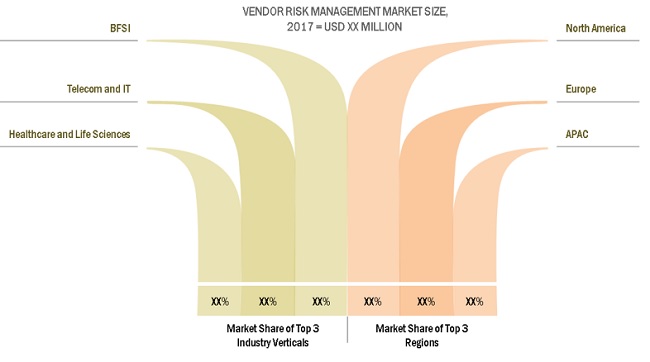 Running a business and sustaining it has increasingly become tough. In today's time and age, no business can survive without robust IT solutions. However, maintaining an IT team is no easy feat. Given how convenient it is to outsource IT requirements instead of building an in-house team, the demand for third-party IT companies in Virginia Beach has gone up. While hiring a third-party IT team, there are a lot of things one must keep in mind. One of the things to consider is the cybersecurity policies of the IT vendor. If you're a small business that relies on IT vendors should have solid vendor security risk management standards in place. 
In this blog, learn more about vendor security risk management and how it can resolve some significant security risk management.
Understanding Vendor Security Risk Management
Through a robust vendor security risk management system, a business can safeguard itself against cybersecurity threats that may result from third-party services providers or vendors associated with them.
Third-party service providers could be anyone from the marketing team, web developers, HR, IT, security, electrician, etc.
The primary role of vendor security risk management is to mitigate IT cybersecurity risks that can arise at vendors' endpoints and put business data security at risk. Besides this, vendor security risk management can help businesses cut costs to mitigate potential data breaches and cyber-attacks.
Benefits of Vendor Security Risk Management
A study has shown that two-thirds of all data and security breaches experienced by a company arise from third-party vendors. If your vendors don't have a secure network, your network can become vulnerable to security breaches and data theft incidents.
Cyber threats can also come from physical connectors. Thus, industrial regulatory bodies have made it mandatory for companies and vendors to follow vendor security risk management. By fulfilling security compliance requirements, you can not only prevent cyber threats and data breach incidents but also help make you eligible to apply for government contracts.
Thus, when hiring an information technology services company, always hire the one who has a well-structured vendor security risk management in place. 
How to develop and maintain vendor security management?
To enjoy the benefits of vendor security management,
Create and follow a well-document policy
Whether you are a small business or large enterprise, you should invest in a comprehensive vendor security risk management policy. Make sure that the policy you have formed is practical and easy to implement. In your policy, including the entire security procedure as well as roles and responsibilities of each personnel added in the policy. 
2. Conduct Company Vendor Audit
Your next step should be performing a thorough company vendor audit. While conducting an audit of your vendors, create a list of all the current vendors and keep track of any changes made.
3. Be careful when choosing a vendor.
Like how careful we are when hiring new candidates to the team, show similar deliberateness when choosing a vendor.
4. Use Secure Remote Access Tools
Always rely on a secure network, servers, hardware, and appliances to prevent your data from getting compromised. …